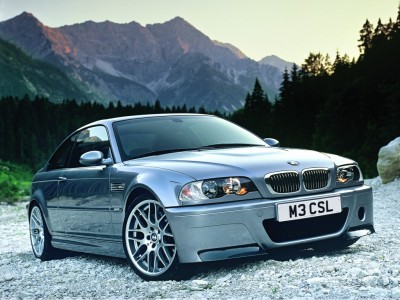 This is definitely one of the best out there, especially when it comes to BMWs, which is saying something considering the high quality that BMW usually puts out. Created by Motorsport, this BMW M3 has the kind of handling that comes naturally to a BMW, and that's a good thing. On top of that, its engine is enough to cause surprise and wonder at anybody who's been around long enough to be affected by such. It's a high performance vehicle that is out there making a mark, and it's the sort of car that makes enthusiast jealous.
The engine is well designed and performs fantastically, and the vehicle handles like it's out on the track, and brakes just the same, even at higher speeds. It comes with a Sequential Mechanical Gearbox, which is a real rarity, even among luxury cars. And if you open the door and take a peak inside, you'll be accosted with one of the most comfortable, stylish, and luxurious interiors around. On the other hand, things that should come standard, like an alarm system, are instead provided as options for more money, and the exhaust doesn't work as well as it should. This new version of the model doesn't have much new about it at all, though, and has had little change since the last model year.
Like many BMWs, the BMW M3 comes in coupe or convertible, and on the coupe, this is what the features are:
18 inch wheels with Z-rated rubber
automatic climate control
leather and cloth upholstery
heated mirrors
CD changer
automatic headlights
rain sensing wipers
keyless entry
The convertible makes an addition of a power adjusting front seat and leather upholstery all around. You can add those to the coupe, but it costs extra. Speaking of things that cost extra, optional packages include the competition package, which adds performance features to the coupe, like nineteen inch wheels, a quicker steering ratio, and better brake pads and rotors. It does take off the cruise control, though.
Cheers,
Fashun Guadarrama.
About the Author: Austin-1