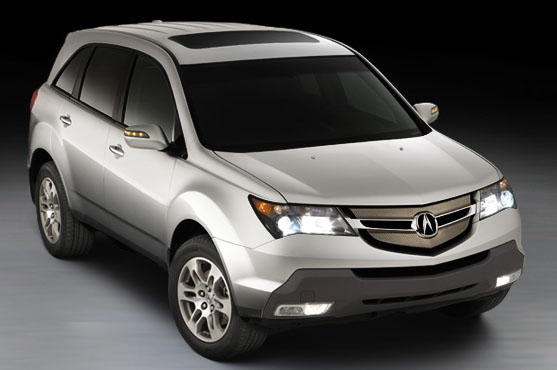 The 2007 Acura MDX is all brand new for the new model year. An entry into the class of luxury sports utility vehicles, it is made for people who pay attention to the competition between these cars. How do you know? Its performance is geared toward them, offering a challenge to other cars that are similar to it to step it up a notch and follow its lead. For luxury SUV enthusiasts, the Acura MDX has a lot to offer.
With all of the newest entertainment features, the MDX makes the driving experience a fun one, taking the automobile just another step closer to being more and more like your living room that moves. It has great handling, adding to the more comfortable, at home feel, making driving so easy that you hardly even notice it (pay attention, still). It's also got power, although its V6 engine will suck up gas and spit it back out like it thinks fuel efficiency is some kind of game. The grille on the front is an acquired taste, though, and the car as a whole costs a lot more than is normal for an Acura.
In 2007, the Acura MDX comes in a new design. It has added a lot in the following three categories
It only comes in one trim level, but that is rather enough and its list of features that come standard are more than enough to satisfy. However, for those who require a little extra, there is the Technology package, which comes with a navigation system equipped with voice recognition, as well as a surround sound stereo system, solar sensing climate control, Active Damper System sports suspension, and a nice set of wheels.
Cheers,
Fashun Guadarrama.
About the Author: Austin-1