Summary
SUV 2007 Acura RDX offers a comfortable ride with various luxury fittings within. It offers complete communication systems with traffic reports.
Price
MSRP: US$32,995-US$36,495
Invoice: US$30,104-US$33,290
What is New in 2007 Acura RDX?
SUV 2007 Acura RDX presents turbocharged and intercooled 2.3-liter engine. This engine has a 240 horsepower and 260 lb-ft of torque.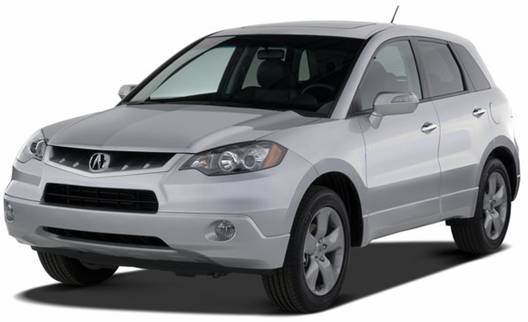 Picture: 2007 Acura RDX (front view)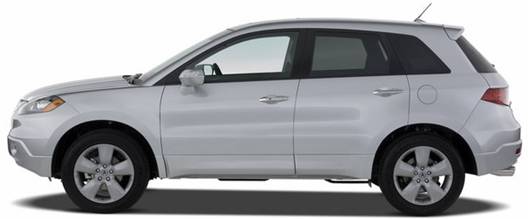 Picture: 2007 Acura RDX (side view)
Introduction
SUV 2007 Acura RDX offers SUV experience without being a hi-fi-technology driven car. Projector-beam low beams, faired-in headlights, and HID high beams make it more of a sports sedan.
Body Styles, Trim Levels, and Options
SUV 20007 Acura RDX offers the latest in entertainment technology and electronic information. Audio system offers all different satellite radios with MP3 and CD players.
Powertrains and Performance
SUV 2007 Acura RDX engine is a long-stroke 2.3-liter turbocharged four-cylinder engine. The variable flow allows easy driving and i-VTEC cam control system manages power band with low emissions.
Interior Design and Special Features
Interiors offer pleasant design with different textures and materials. Sports seats have perforated leather coverings. Bluetooth-based hands-free phone connection and backup camera is also present.
Safety Featyres in 2007 Acura RDX
SUV 2007 Acura RDX offers bumper-height compatibility to lessen impact of collision. Other safety measures include front side airbags, active head restraints, and side-curtain airbags.
Driving Impressions
Super Handling All-Wheel Drive system offers easy driving of SUV 2007 Acura RDX. This system relieves pressure on front tires and provides complete grip through turns.
Pros
Excellent wheel handling and driving system
Cons
Interiors require more improvements
About the Author: Austin-1