Summary
2007 Audi A4 is a smart and comfortable sports car. This car eludes a style and class of its own.
Price
MSRP: US$28,240-US$46,950
Invoice: US$26,043-US$43,339
What is New in 2007 Audi A4?
2007 Audi 4 has a new acoustic top that reduces decibel levels considerably. Four-spoke steering wheel, revised 'Symphony' audio system, and paddle-shifters for automatic transmission-equipped models are the major additions.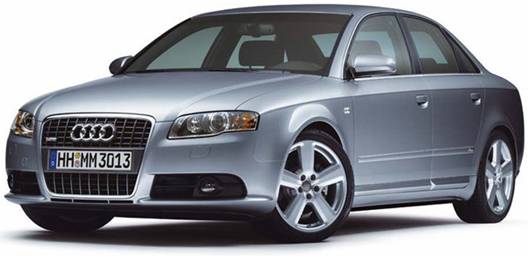 Picture 1: 2007 Audi A4 (front view)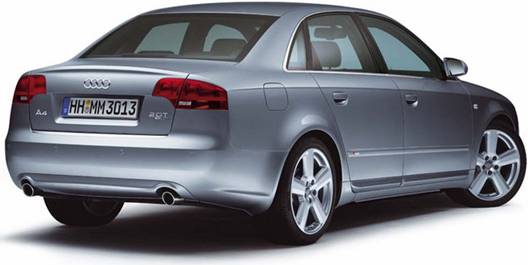 Picture 2: 2007 Audi A4 (backside view)
Introduction
2007 Audi A4 offers surefooted drive on slippery roads. 2.0T and 3.2-liter V6 engine offers a smooth drive. This makes an ideal buy for sport-oriented entry-level luxury car.
Body Styles, Trim Levels, and Options
Body styles of 2007 Audi A4 include convertible Cabriolet, sedan, and Avant wagon. It offers two trim levels with three option packages of Premium package, S line package, and Convenience package.
Powertrains and Performance
2007 Audi A4 3.2 offers 3.2-liter V6 with 243 lb-ft of torque and 255 hp while 2.0T offers 2.0-liter turbocharged inline four with 200 horsepower and 207 pound-feet of torque.
Interior Design and Special Features
Interiors of 2007 Audi A4 elude exclusivity in design and looks. Firm and supportive seats are comfortable for long drives.
Safety Features
2007 Audi A4 offers total safety with antilock brakes, stability control, full-length side curtain air bags, and front seat-mounted side air bags. Optional safety measures include tire-pressure monitor and rear seat-mounted side air bags.
Driving Impressions
Suspensions of 2007 Audi A4 absorb all bumps while extra traction ensures a perfect and smooth ride.
Pros
Choice of numerous body styles and superb shock absorbers
Cons
Rear seats are little uncomfortable
About the Author: Austin-1