Summary
2007 Audi Q7 is a seven-seater sports car. This luxury car has four doors and offers superb driving experience.
Price
MSRP: US$39,900-US$59,900
Invoice: US$36,937-US$55,137
What is New in 2007 Audi Q7?
New additions to 2007 Audi Q7 include advanced luxury and safety features, car-based unit-body construction, and high-quality interior materials.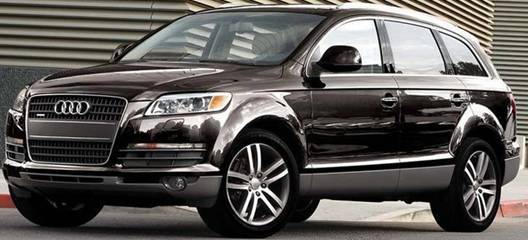 Picture 1: 2007 Audi Q7 (front view)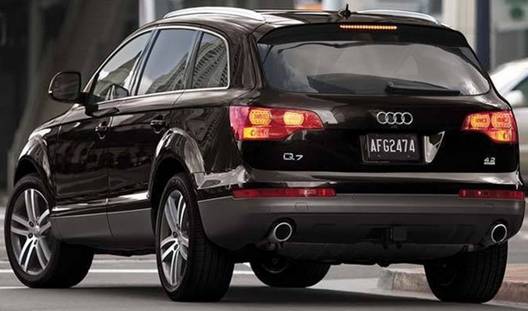 Picture 2: 2007 Audi Q7 (backside view)
Introduction
2007 Audi Q7 comes with an advanced adaptive cruise control system. Extended length of thirteen inches makes way for a third row of seats.
Body Styles, Trim Levels, and Options
2007 Audi Q7 is available in two body styles of premium and base. It is available in four trim levels ranging between 3.6 Quattro to 4.2 Quattro. Options include twenty-inch wheels and an air suspension system.
Powertrains and Performance
2007 Audi Q7 weighs over five thousand pounds. Its 4.2-liter V8 engine can support 325 lb-ft of torque at 350 hp while 3.6-liter V6 can support 266 pound-feet of torque at 280 hp.
Interior Design and Special Features
Interiors of 2007 Audi Q7 are spacious and appreciable for high-quality materials and construction. If you fold second and third rows, it can hold 88 cubic feet of cargo.
Safety Features
2007 Audi Q7 offers special safety features like stability control system with hill descent control and rollover detection, antilock brakes with brake assist, and tire-pressure monitoring.
Driving Impressions
2007 Audi Q7 glides along the road due to all-wheel-drive system. You can choose between three suspension modes to use on specific type of road.
Pros
Exclusive interiors, advanced safety features
Cons
Lacks fuel economy, slow acceleration
About the Author: Austin-1