Summary
2007 Audi TT has an exclusive look. The geometric body design adds to its sporty nature.
Price
MSRP: US$33,990-US$46,539
Invoice: US$31,356-US$42,96
What is New in 2007 Audi TT?
Makeover for 2007 Audi TT is complete aluminum body with the exception of steel back. This SUV is now 78mm wider and 137mm longer.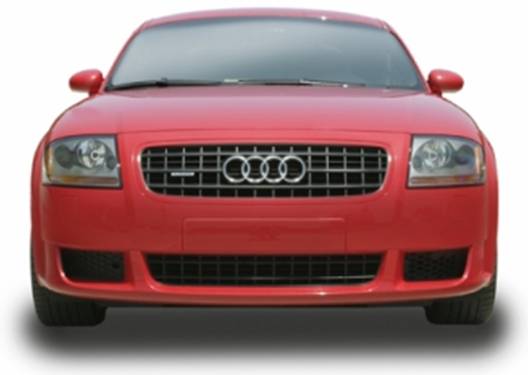 Picture 1: 2007 Audi TT (front view)

Picture 2: 2007 Audi TT (side view)
Introduction
SUV 2007 Audi TT offers an evenly balanced vehicle between axles. It features lightweight design with side sills conforming to look and shape of sports car.
Body Styles, Trim Levels, and Options
2007 Audi TT has a sleek body with bulk weights located behind passenger seats. A-pillars are strong with high-strength steel tube collaborating with windscreen frame.
Powertrains and Performance
2007 Audi TT can deliver 250 bhp and 320 Nm of torque. It glides to 100km within 5.9 seconds with top speed limit of 250 km/h.
Interior Design and Special Features
Interiors of 2007 Audi TT are spacious with combined upholstery of leather trimmings on Alcantara. Increase in cargo space is from 210 to 250 liters.
Safety Features
2007 Audi TT has superb safety features with increased static torsoional rigidity. Additional features include numerous air bags, antilock disc brakes with brake assist, tire-pressure monitoring system, and full stability control system.
Driving Impressions
2007 Audi TT offers excellent driving satisfaction. You can choose between normal and sport modes by pressing a switch. Shock absorber pistons have magneto-rheological fluid to provide maximum comfort on bumpy rides.
Pros
Enticing look and sleeker interiors
Cons
Slightly higher price
About the Author: Austin-1