Summary
2007 Bentley Azure is a five-seater luxury convertible with two doors. Turbo engine of this luxury convertible can get you 16-mpg on highway and 11-mpg in city.
Price
MSRP: US$329,990
Invoice: Not Listed
What is New in 2007 Bentley Azure?
New additions for 2007 Bentley Azure include enhanced engine power, new chassis, and new transmission. Otherwise, it follows 2006 model.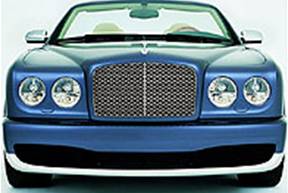 Picture 1: 2007 Bentley Azure (front view)

Picture 2: 2007 Bentley Azure (side view)
Introduction
2007 Bentley Azure offers twin turbochargers with 450 hp output. It presents a combination of modern technology within traditional cabin design.
Body Styles, Trim Levels, and Options
2007 Bentley Azure is available in a single trim convertible level. Customization options are many. Other standard styles include xenon headlights, 19-inch wheels, steering wheel with three-position driver memory, and front and rear parking sensors.
Powertrains and Performance
2007 Bentley Azure functions on 6.8-liter V8 with six-speed automatic transmission. Acceleration is forceful with 645 pound-feet of torque and 450 hp.
Interior Design and Special Features
2007 Bentley Azure eludes exclusive leather and wood interiors. However, steering wheel, carpets, navigation systems, and switchgear do not match with upholstery.
Safety Features
2007 Bentley Azure offers antilock brakes, stability control, full-sized thorax airbags for front, rear, and side, front and rear parking sensors, and traction control.
Driving Impressions
Driving 2007 Bentley Azure offers average performance. It remains alert and controllable at all speed levels.
Pros
Stylish interiors and high-speed
Cons
Huge gas consumption and confusing controls
About the Author: Austin-1