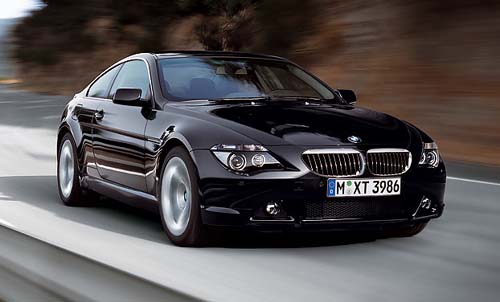 BMW usually holds its own, but looking at the 2007 BMW 650i, you have to admit that it just can't compete with manufacturers like the Jaguar in style. All the same, it's a lot cheaper, so that's a concession many people are willing to make Not to mention, it's also a heck of a better drive than cars from those other, more expensive makers. Still, despite being cheaper than them, any BMW will come at a pretty hefty price.
Although it is on the bigger side of cars, it handles pretty acrobatically, providing an excellent driving experience. Regardless of how fast you are going, the ride is steady and there is little wind noise that can be heard in the cabin. It has a V8 engine that is pretty much a bottomless put of power, and this adds to its appeal. With a cabin that was made strictly to be admired and used well, the coupe version of this model also provides a big trunk space for storage. Still, the style is a little off its feet, and the iDrive controller makes the navigation and sound systems confusing.
In 2007, BMW has added the following to the 650i:
extra features that come standard
option for coupe and convertible
MP3 connection
traffic updates with the navigation system
four year subscription to roadside assistance
Logic 7 sound system
CD changer
better pearl leather
Cheers,
Fashun Guadarrama.
About the Author: Austin-1