Summary
2007 BMW M5 is a five-passenger luxury sports sedan. It has four doors and has standard 7-speed manual transmission with overdrive.
Price
MSRP: US$82,500
Invoice: US$75,900
What is New in 2007 BMW M5?
Additions to 2007 BMW M5 include tire-pressure monitoring system, optional six-speed manual transmission, and four-year subscription to BMW Assist and Real-Time Traffic Information.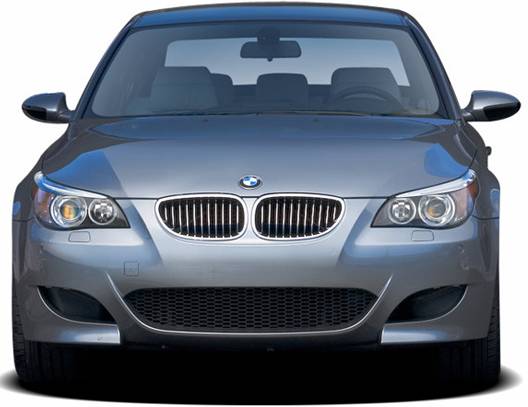 Picture 1: 2007 BMW M5 (front view)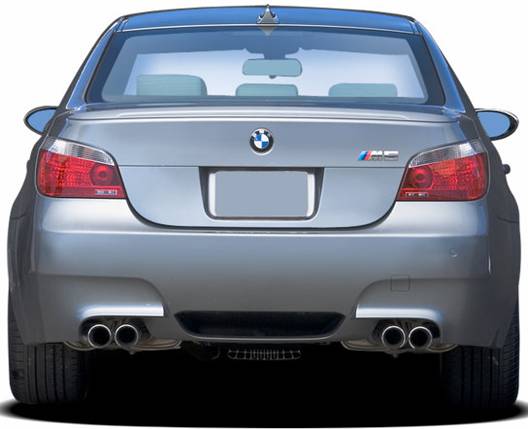 Picture 2: 2007 BMW M5 (backside view)
Introduction
2007 BMW M5 has 5.0-liter V10 engine that can deliver 383 pound-feet of torque at 6,100 rpm and 500 horsepower at 7,750 rpm.
Body Styles, Trim Levels, and Options
2007 BMW M5 is available in single sedan trim level. Options include standard equipments like 19-inch alloy wheels, Bluetooth connectivity, heated and power-adjustable sport seats with driver memory, and iDrive vehicle management system.
Powertrains and Performance
2007 BMW M5 has seven-speed sequential manual gearbox consisting of eleven shift programs and launch-control mode.
Interior Design and Special Features
2007 BMW M5 offers exclusive interiors with multifunction iDrive interface. This interface coordinates climate, audio, and navigation systems with driver's personal settings for better stability control.
Safety Features
2007 BMW M5 offers safety equipments like head protection system, tire-pressure monitor, side-impact air bags for front seats, stability control system, and four-wheel disc brakes with electronic brake proportioning, cornering and stability enhancements.
Driving Impressions
2007 BMW M5 offers perfect driving pleasure on rugged terrain and smooth roads. You can choose between three suspension settings of normal, comfort, and sport.
Pros
Well-balanced chassis and powerful V10 engine
Cons
iDrive system difficult to handle
About the Author: Austin-1