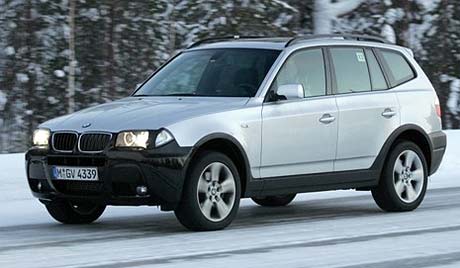 The 2007 BMW X3 costs a lot of money, but it fits into a niche that is enviable and that not many SUVs fit into. A sports utility vehicle that leans towards the smaller side, it acts more like a sports sedan out on the road. You can thus have the room and the power of an SUV, able to tow things and load up family and cargo, like you never could in a sedan, but at the same time not loose any of the smooth driving potential of such a vehicle, a rare quality in the class of small sports utility vehicles, symptomatic of the constant movement of SUVs towards being more like cars.
What's so great about the BMW X3 is that it reacts so quickly that it's almost as if it thinks for itself. It also has unique steering which responds easily and rapidly and a powerful engine that delivers. The quality of everything about it is definite, and the cargo space fits a lot more than is normal for a smaller SUV. Still, it also costs a lot more than many smaller SUVs, and it doesn't have the smooth ride that one should demand.
The BMW X3 has been around for four years, and for the first time it's actually updating for real. They cut down the model version to just the one, the X3 3.0si, which comes with the newest technology for BMW's 3.0 liter V6 engine, which packs 260 hp. The style has undergone some changes two, with the front and back redesigned. The same came with a renovation of the design of the wheel. It also has an electronic stability control which adds such perks as brake fade compensation and start off assistant.
Cheers,
Fashun Guadarrama.
About the Author: Austin-1