Summary
SUV 2007 BMW X3 can seat five passengers. It has four doors and offers standard 6-speed manual transmission with overdrive.
Price
MSRP: US$38,000
Invoice: US$34,960
What is New in 2007 BMW X3?
SUV 2007 BMW X3 has a complete new haul with three-spoke steering wheel, new styling of front and rear exteriors, and enhanced stability control systems.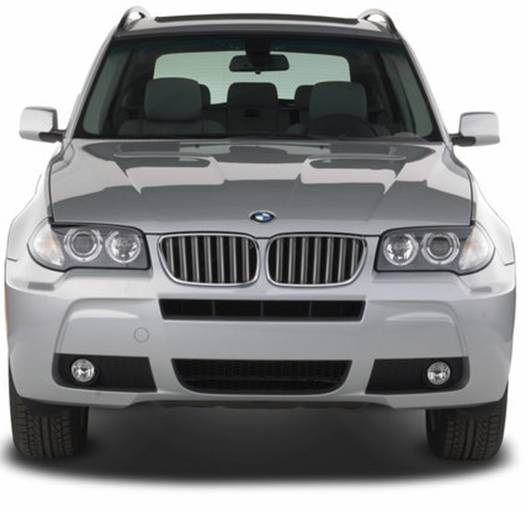 Picture 1: 2007 BMW X3 (front view)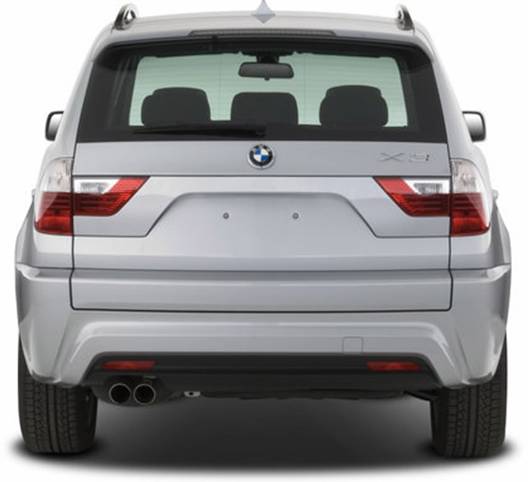 Picture 2: 2007 BMW X3 (backside view)
Introduction
SUV 2007 BMW X3 has standard 3.0-liter, I6, 260-horsepower engine. It can deliver 26-mpg on highway and 18-mpg in city.
Body Styles, Trim Levels, and Options
SUV 2007 BMW X3 is available in single trim level of 3.0si. Packages include Premium package, Sports package, and Cold Weather package.
Powertrains and Performance
SUV 2007 BMW X3 offers high-powered engine that can boost to 60 mph in 6.9 seconds. Engine also delivers 225 pound-feet of torque and 260 horsepower.
Interior Design and Special Features
SUV 2007 BMW X3 offers tasteful interiors within available space. Audio and ventilation controls offer perfect settings for long and comfortable drives.
Safety Features
SUV 2007 BMW X3 offers simple safety measures like brake standby, brake drying, brake fade compensation, and start-off assistance in stability controls, front and rear side curtain air bags, and two-stage air bags in front.
Driving Impressions
Effective brakes, easy steering, and subtle suspensions make SUV 2007 BMW X3 driving a pleasure across any highway, stiff bends, or busy thoroughfares.
Pros
More cargo capacity, enhanced steering and power delivery
Cons
High price that may dissuade many people
About the Author: Austin-1