Summary
SUV 2007 BMW X5 can seat seven passengers. This luxury SUV is available in two trim levels, 3.0si, and 4.8i.
Price
MSRP: US$45,900-US$54,500
Invoice: US$42,230-US$50,140
What is New in 2007 BMW X5?
SUV 2007 BMW X5 supports a new look with curved panels, increased length of more 7.4 inches with 4.5 inches for wheelbase. Cargo space is also more.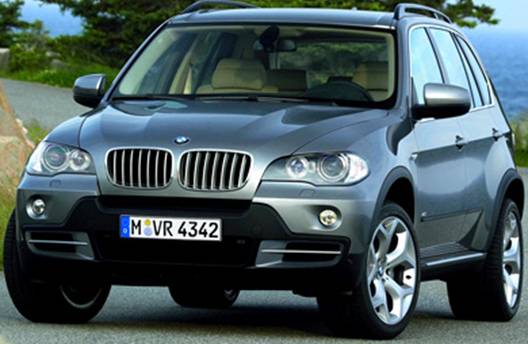 Picture 1: 2007 BMW X5 (front view)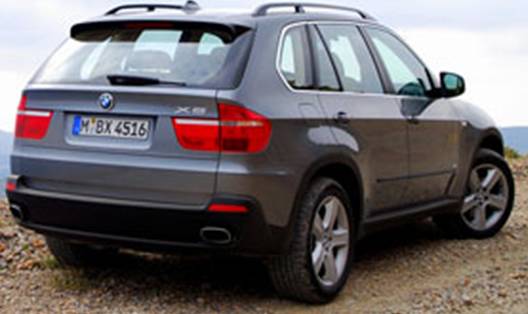 Picture 2: 2007 BMW X5 (backside view)
Introduction
SUV 2007 BMW X5 offers standard 6-speed automatic transmission with overdrive. It has standard 4.8-liter, V8, 350-horsepower engine that delivers 21-mpg on highway and 15-mpg in city.
Body Styles, Trim Levels, and Options
SUV 2007 BMW X5 offers Sports package. Options include DVD entertainment, head-up instrument display, navigation system, BMW Assist concierge service with wireless cell phone link, and rearview camera with front/rear obstacle detection.
Powertrains and Performance
SUV 2007 BMW X5 can gear up to 60 mph in 6.4 seconds with a maximum limit of 150 mph. Run-flat tires help in achieving high-speed easily.
Interior Design and Special Features
Interiors of SUV 2007 BMW X5 are good and classy with high quality materials and artisanship.
Safety Features
Safety equipment on SUV 2007 BMW X5 include antiskid control with rollover sensors, low-range gearing, hill descent control, steering-linked xenon headlights, front side air bags and curtain side air bags.
Driving Impressions
SUV 2007 BMW X5 is a heavy vehicle. Yet it allows exclusive driving pleasure due to high acceleration, steady steering, and brake controls.
Pros
Superb driving and steady controls
Cons
Cramped seating in third row, making it useless for adults
About the Author: Austin-1