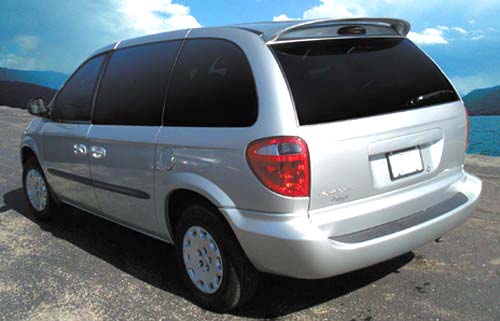 The 2007 Dodge Caravan is a pretty simple minivan, with not very many features and options. It's pretty much just there, without any pretensions and just the basic necessities. Somebody who is looking for a minivan that's on the cheaper side and has no need of all the modern add ons will probably be drawn to this simplistic minivan. Still, the rivals it has on the market are better by far, come with far better ability and more features, and this Dodge Caravan should only be chosen out of base necessity, if you think about it.
Like most Dodges, it has the ability to fold the back seats down into the floor to make more space for storage of cargo. It also comes with several storage compartments, so even if you aren't able to get rid of your seats, you still have room. The price is phenomenally low. On the inside, the finish is below par and all over it lacks the kind of safety features that come standard with most cars. Related to that, it hasn't been very reliable in the past, so there's little reason to think it will be so in the future.
With nothing new this year, the Dodge Caravan only has two trim level options. There is the SE, the base model, which comes with
four cylinder engine
fifteen inch wheels
dual sliding doors
alert system
bench seating
Then there is the next line model level, the SXT, which comes with
sixteen inch alloy wheels
dual zone AC
remote entry
bucket seats in the second row
telescoping steering wheel
The Dodge Caravan also comes with a few options, such as a DVD entertainment system and satellite radio. Also available for extra are Bluetooth connectivity and power adjustable pedals.
Cheers,
Fashun Guadarrama.
About the Author: Austin-1