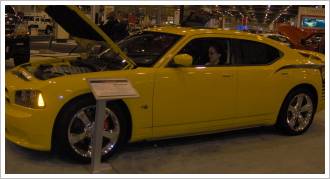 The basic design of the 2007 Dodge Charger is the same as the Chrysler 300 sedan and the Dodge Magnum wagon, and it is also classified as a large sedan. Earlier models were all rear-drive only, but the 2007 Dodge Charger comes standard with rear-wheel drive and is available with all-wheel drive on R/T and SXT models. All 2007 Charger models come with automatic transmissions, either four-speed or five-speed depending on the engine you choose.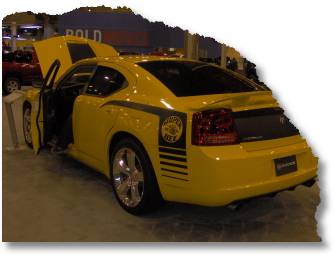 You can get either a V6 or V8 engine on a 2007 Dodge Charger. Standard on the SE models is a 190-hp V6. If you opt for an SE with the SXT package, you'll get a 250-hp V6. The popular R/T models are packaged with a Chrysler 340-hp Hemi V8. The SRT8 model sports a high performance 425-hp Hemi V8.
Safety is always an interest to car buyers, and you'll find all of the usual safety features in the 2007 Dodge Charger. Anti-lock braking system with traction/antiskid control are standard on all models except the SE (available as an option for SE). Curtain side airbags are available for all models.
Here are some of the features and options available on different 2007 Dodge Charger models:
20-inch wheels
Power-adjustable pedals
firmer suspension tuning
special exhaust tuning and trim
Brembo-brand brakes and specific trim
wireless cell phone link
MSRP for several popular models:
SE 4- door sedan $22,100
AWD SXT 4- door sedan $25,765
R/T 4- door sedan $30,515
AWD R/T 4- door sedan $32,615
SRT8 4- door sedan $35,920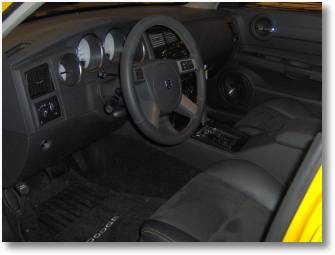 About the Author: Austin-1