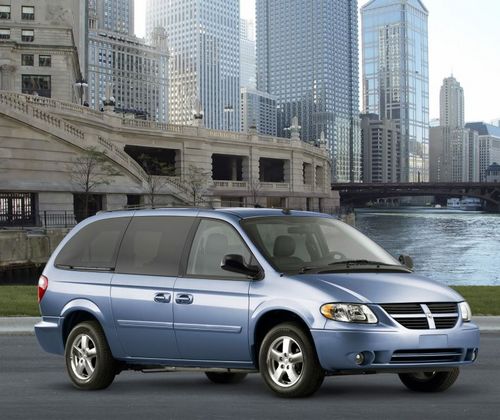 We've already looked at the plain 2007 Dodge Caravan, but now let's take a look at the 2007 Dodge Grand Caravan to see if it can manage to do at least a little better. This vehicle does have its utility, such as storage options, but it can't catch up to its rivals the same as the regular Caravan could not. It's cheaper, sure, but if you can afford more, by all means get something better. For a car of its price, though, you don't get too short of a deal.
It comes with Dodge's favorite, the seats that fold into the floor to provide more room for storage. Another storage plus are the compartments located around the car where you can store thing without having to even bother with the trunk. It's nicely shaped unlike some of its minivan counterpart, and its priced decently. However, like the regular Caravan, the Dodge Grand a Caravan is unreliable and thus not such a great choice for families or anybody that needs something that lasts. Its brakes are uniform and the engine has little power, and this vehicle doesn't come with the standard safety feature of stability control.
For the most part, it comes in two trim levels, being the SE or SXT, although there is also the full sized van CV which works as a cargo vehicle for the most part. The SE is equipped with
Air conditioning
cruise control
CD player
SXT, getting better, throws in
three zone manual temperature control
power accessories
remote entry
fog lamps
roof rack
power driver seat
All of that stuff that comes with the SXT is also offered as an optin for the SE. Other options for both models that sell a lot include a DVD entertainment system for the back seat, power lift gate, and Bluetooth connectivity.
Cheers,
Fashun Guadarrama.
About the Author: Austin-1