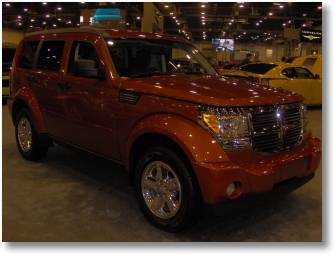 In the sea of SUVs and trucks that I encounter daily on Houston freeways, the 2007 Dodge Nitro SLT definitely stands out. The stylish boxy design and signature crosshair Dodge grill really get attention…like a small Hummer cruising down the road.
The Dodge Nitro is classified as a midsized car, but the design and roomy interior really make it look and feel much larger. It has impressive leg room-not just for the driver and front-seat passenger-but also in the rear seats.

The Nitro is designed with a "Load N Go" removable and reversible rear cargo floor. And since the rear seats store in the floor, you've got plenty of room for anything that you need.
The 2007 Dodge Nitro comes in three models, with great options for each. First in the line-up is the Nitro SXT with a starting MSRP of $19,885. With this basic Nitro you'll get:
210-horsepower 3.7-liter V6 engine
Six-speed manual transmission
16-inch styled steel wheels
Sport-tuned suspension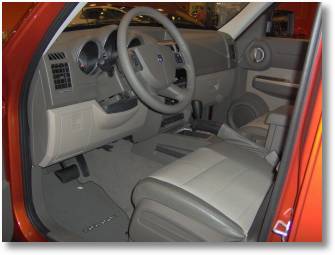 Next in the 2007 Dodge Nitro line-up is the Nitro SLT with a starting MSRP of $23, 295. The SLT model the same 210 HP engine as the SXT, but comes with a four-speed transmission and 17-inch cast aluminum wheels.
To round off the 2007 Dodge Nitro models is the Nitro R/T. You'll get a really impressive engine and huge wheels for your starting MSRP of $26,265. The specs of the Nitro R/T include:
260-horsepower 4-liter V6 engine
Five-speed automatic transmission
Performance-tuned suspension
20-inch chrome-clad aluminum wheels
Despite the Dodge Nitro's great consumer response to its style and roomy, versatile interior, it is getting some negative feedback on performance and reliability. Many owners have reported electrical system and computer problems, and some have been stranded when their brand new cars decided to just shut off. Transmission problems, from serious to just annoying, have been rampant and are sending Dodge engineers scrambling for improvements. Complaints have also come in on the dashboard not being very user-friendly, especially the temperature controls windshield wiper controls.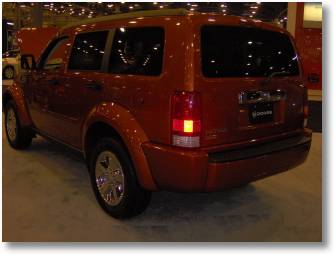 All-in-all, I think the 2007 Dodge Nitro is a great concept that needs some fine tuning. Hopefully the 2008 Dodge Nitro will be the same great car with the kinks worked out-and maybe even better gas mileage? It's worth hoping for.
About the Author: Austin-1