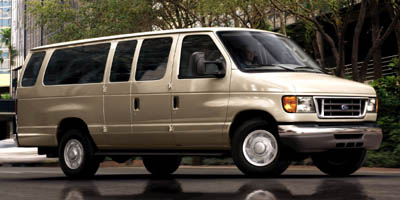 The engine is a diesel one with some power, giving this fill size cargo van a step up in this category, and that is a definite plus. On the other hand, the 2007 Ford Econoline is behind the times when it comes to full sized cargo vans. It drives like a vehicle from years ago, a little ungainly, and is designed as though it hasn't been paying attention at all to the current trends. You could think of that as independence, if you want, which is admittedly hard to find in the auto industry in this day and age, but all the same, the best thing about the Ford Econoline is that it is a very economic option.
Not only is this van packed with plenty of room, but it is also capable of towing a lot of weight, so that you don't have to decide what to take and what to leave. You have all the options. This vehicle has long been considered one of the most dependable in the class of full sized vans, so it is a great choice for someone looking for a cargo van that they can beat up and still rely on. For a little extra, you can also add the diesel engine for extra power.
Unlike most modern cars, though, the Ford Econoline is rather lacking in safety features, being pretty much cut down to the basics. It's a thing of the past, and this shows in its handling, which hasn't improved much on vehicles from years ago. The V8s that come standard with it have little strength, running on regular gasoline, and the best option is to go with the diesel engine.
In the 2007 model year, the Ford Econoline has the following additions:
electronic throttle control
engine oil cooler
rear antiroll bar for E-150
rear parking sensors
heavy duty 135 amp alternator
The list of its safety add ons is shorter than any I have seen for this model year, only offering the standard air bags required by law with the grudging admission of a manual deactivation switch. Also offered are an anti lock brake system and ventilated disc brakes. It did well on frontal impact crash tests, although this is probably because it's too big for any car to do it much damage.
Cheers,
Fashun Guadarrama.
About the Author: Austin-1