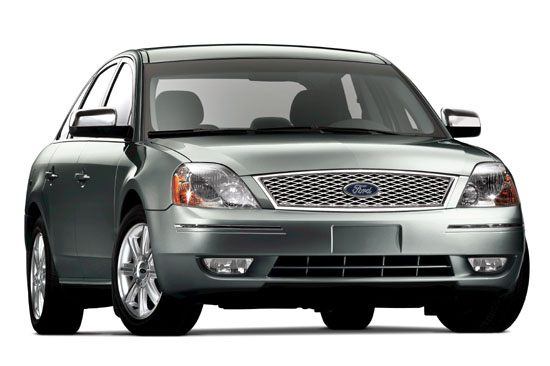 The 2007 Ford Five Hundred is a fantastic choice for the small family that needs some space to move around in but doesn't want to go in the direction of a sports utility vehicle or minivan. Very functional and safe, this vehicle has a spacious interior and also adds an engine with more power packed into, something less common among vehicles geared towards families. Compared to other sedans with front wheel drive, it isn't top of the line, but all wheel drive is a definite plus and gives this big car some more attraction.
One of its major advantages for families is the amount of space in the backseat, just perfect for young kids who need their room to keep from fighting on long trips. The trunk, too, is well roomy for storage. The handling is good and balanced, and you can get these in all wheel drive as well. With great visible capabilities and fantastic crash test results, this car is both safe and geared towards families.
There are some negative aspects, though, including the engine, which is pathetic compared to other better designed V6 engines. The six speed automatic transmission is a little jumpy, and there's no option for stability control, which is a must. The stereo is extremely sub par, like it had been bought and installed at a grocery store.
Changes have been in the process since the 2006 release of the Five Hundred, with additions of extra air bags such as the front seat mounted airbags and the full length side curtain airbags. A rollover system, alarm system, and heated side mirrors were other additions in 2006. This year, the SE trim level has been left out of the model and any of the trim levels that come with front wheel drive also come standard with a six speed automatic transmission. For the SEL, a navigation system and heated seats now come standard, and the warranty for the model overall has been increased.
Cheers,
Fashun Guadarrama.
About the Author: Austin-1