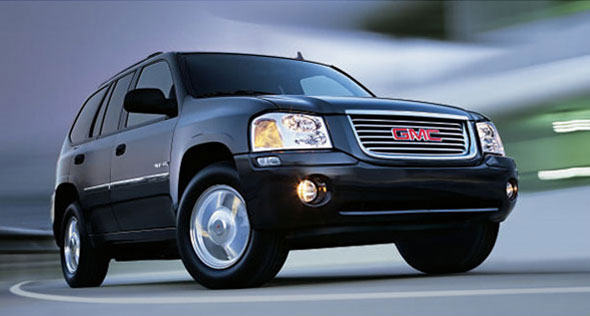 The kind of handling that just doesn't impress is going to be one of GMC Envoy's biggest holdbacks in market sales in the 2007 model year, and in addition to that its interior design and the kind of materials used to build this beast can't help it pull ahead. This vehicle does score some points with a reliable, steady performance ability and a spacious interior that provides room both for work, fun, and family. GMC may think to win buyers over to the Envoy with the long list of features.
The engine choices offered for the trim levels that come with the 2007 GMV Envoy model are many and are some very good picks, and in this area you can't go wrong. Driving the Envoy is an easy and comforting experience, and you'll feel right at home. The controls are easy to understand and so it's very simple to get to know your car. On the darker side, the build of the interior is poor and the GMC handles well going straight but can't take corners and curves. The steering is unresponsive at best.
There are some additions to the 2007 model of the GMC Envoy, and it's a good thing, too, because this little SUV needs all of the help it can get. The question you have to ask yourself is whether sloppy handling can be cured by the addition of a longer wheel base or something like a standard tire pressure monitor. This SUV is still spacious, but its most spacious model, the XL, has been taken off of this year's selection. Some new option packages also have been added.
Cheers,
Fashun Guadarrama.
About the Author: Austin-1