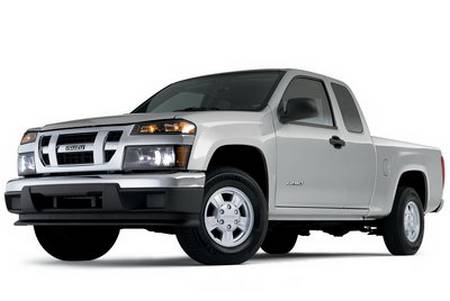 One of the great things about vehicles that come out of the Isuzu manufacturer is what's hidden under the hood, which is some very strong engineering by General Motors. You don't have much to worry about when it comes to reliability in this class, but even if you did, the warranty lasts long enough to catch you if something falls. More strength and power has been added to buff the 2007 Isuzu i-Series up for the new model year, and despite its name, this big beast is just as fun and useful but nowhere near as bite sized as an iPod.
On and off road capabilities shape up the 2007 Isuzu i-Series, and it handles great in both conditions, and also does great in hard weather. It's easy to drive and easy to understand the controls, making for a user friendly driving experience. With a long list of features and cheap options, its hard to pass this truck by.
Lots of changes have been made for the 2007 model year, including the addition of an option for a 2.9 liter inline four cylinder engine with 185 horsepower and an automatic transmission for the i-290 trim level. Other additions include the 242 horsepower 3.-7 liter inline five cylinder engine which takes the place of the 3.5 liter engine of before in the i-370 trim level.
Cheers,
Fashun Guadarrama.
About the Author: Austin-1