Summary
2007 Jaguar X-Type is a luxury wagon or sedan that can seat five passengers. It has four doors.
Price
MSRP: US$34,330-US$39,330
Invoice: US$31,241-US$35,791
What is New in 2007 Jaguar X-Type?
Changes to 2007 Jaguar X-Type include premium sound system, driver memory seat, wood-and-leather-trimmed steering wheel, power moonroof, stability control, split-folding rear seat, and premium sound system.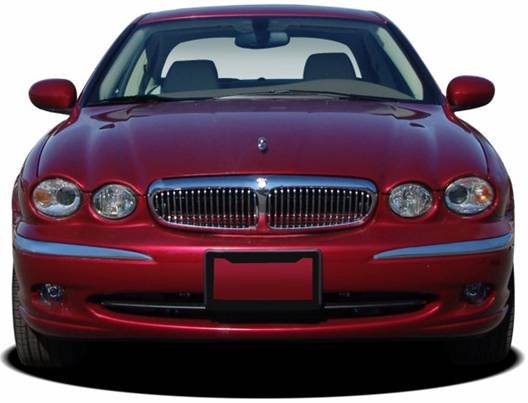 2007 Jaguar X-Type picture (front view)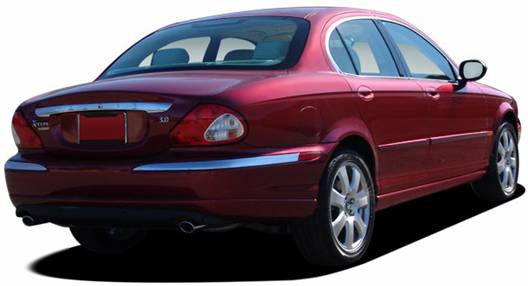 2007 Jaguar X-Type picture (side view)
Introduction
Although 2007 Jaguar X-Type is an economical and a compact vehicle, it is unable to live up to the standard of its competitors.
Body Styles, Trim Levels, and Options
2007 Jaguar X-Type is available in two trims of 3.0 and Sport wagon. Options include DVD-based navigation system, satellite radio, premium audio and eighteen-inch wheels.
Powertrains and Performance
2007 Jaguar X-Type offers standard 227hp 3.0-liter V6 engine with five-speed automatic transmission and overdrive. It delivers 18-mpg in city and 24-mpg on highway.
Interior Design and Special Features
Interiors of 2007 Jaguar X-Type are attractive with leather upholstery, chrome trims, and wood veneers. There are few cheap plastic controls and knobs. Interiors are not very spacious.
Safety Features
Safety features of 2007 Jaguar X-Type include standard side curtain airbags for front and rear passengers, front seat side airbags, and knee bolster airbag for driver, antilock brakes, and stability control system with emergency brake system.
Driving Impressions
Supple suspension, precise steering, and accurate brakes offer a comfortable ride.
Pros
All-wheel drive and comfortable ride
Cons
Manual transmission unavailable and insufficient power
About the Author: Austin-1