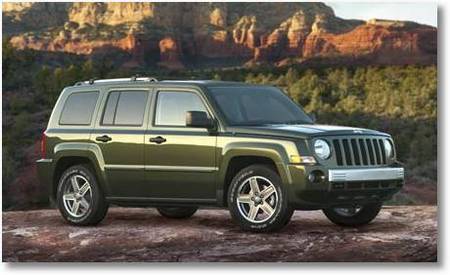 This is a pretty little sports utility vehicle, the 2007 Jeep Patriot is, but there is more to it than that. It fits a very small segment of smaller sized SUVs, and therefore has more of an opportunity to stand out. The first thing that comes to mind is the price, which sets it apart from its competitors. But it's more than just a cheap Jeep. It also has great performance both on, and, especially, off the road and a lot more where that came from.
What's so great about the 2007 Jeep Patriot:
silent ride
handling and balance are a definite plus
off the road skills
cheap price tag
Some other things could stand to be improved
only automatic transmission offered, on the CVT, lowers the performance of the Jeep Patriot drastically
the inside is decorated with sub standard materials
there isn't enough cargo space for such an off road vehicle
Cheers,
Fashun Guadarrama.
About the Author: Austin-1