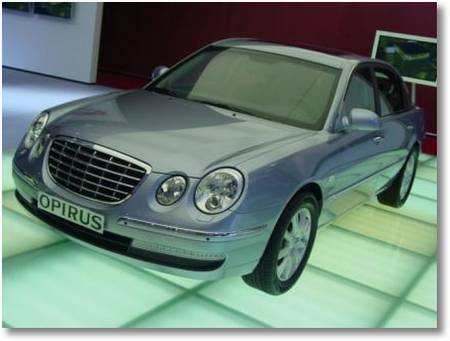 The Kia Amanti is a strong, steady car that hides in the back of the competition. It has plenty of positive qualities, but at the same time it is a very silent rival and thus not extremely popular. However, with various improvements for the new model year, such as a souped up V6 that takes away a lot of the Amanti's previous power and performance problems, I see this as being a temporary state. It is well made and filled with plenty of features, both for safety and luxury, that make it an optimal choice for a mid sized sedan.
What are some of the 2007 Kia Amanti's most positive qualities? Here is a list of just a few:
amenities which are better than many of its rivals
plenty of room in the cabin and backseat
an extended warranty that will catch you when you fall
bargain pricing that is couple with a quality car
Still, although the Kia Amanti is generally a good choice, it still has its setbacks, such as
the style, which will only have a niche appeal
lack of a navigation system standard or optional
The Kia Amanti has made several changes for the 2007 model year, including a redone exterior style as well as refurnished wheels. There is an updated engine offer, the 3.8 liter aluminum DOHC V6 which has 263 horsepower and 260 pound feet of torque, which is thirty two percent more thasn the Amanti came with before. The 2007 Kia Amanti ways less, has better suspension, better handling, and more features.
Cheers,
Fashun Guadarrama.
About the Author: Austin-1