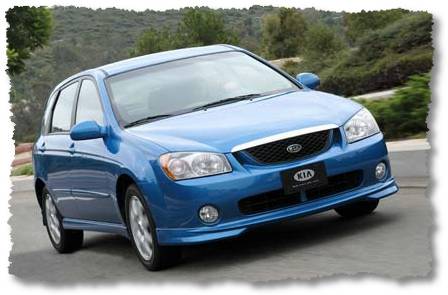 There isn't much to say about the 2007 Kia Spectra. Not much good, and several things that are bad. There isn't a whole lot that is particularly wrong with the 2007 Kia Spectra, but it fails to meet the standards of the market both in terms of quality, driving experience, and performance. It is a decent car, and that is it, and if you are looking for something above mediocre then it is a bad choice for you. Truthfully, though, it does come with a very long and extensive warranty, but so do many other cars in its class, and those cars often offer more when it comes to safety features and luxury features and equipment.
There are a few good things about the 2007 Kia Spectra, although the list is very short.
cheap
comfortable
competent
storage space
lots of cup holders
But there is more to a car than the amount of cupholders it comes with, and the Kia Spectra fails in several aspects.
if you accelerate fast, then engine starts acting up and making noise
if you choose one of the base trim levels, the suspension is shoddy
only can get antilock brakes in SX, the highest trim level
bad crash test results on crash tests by the Insurance Institute for Highway Safety
Cheers,
Fashun Guadarrama.
About the Author: Austin-1