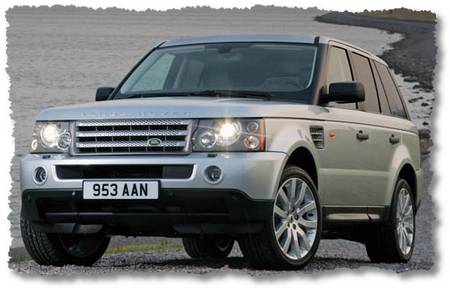 The 2007 Land Rover Range Rover Sport is not the out and out best luxury sports utility vehicle on the market, at least not when it comes to things like being sporty and having fantastic performance, but none of that detracts from its sheer quality. The Range Rover Sport is a great vehicle, and for people who like this British luxury car and are more interested in things like being comfortable and the great four wheel drive option than they are in overall performance, they will find this to be one of their first choices, and for a good reason.
There are a few changes on the 2007 model of the Land Rover Range Rover Sport, although not very many. Some technology has been added, and not just as option, but standard. These include things like a personal telephone integration system with Bluetooth connectivity, which comes with all trim levels. There are a few other alterations, but none really worth mentioning.
The Range Rover Sport has plenty of positive features, and these include:
its handling on the road, which is steady and reliable
supercharged V8 engine that packs a punch of power
can handle off road conditions, though most buyers in this class probably won't use it that way
interesting design that sets it apart
As for its drawbacks, which aren't many:
not as sporty as other vehicles that bring that title
is a little more cramped than the base Range Rover
bad on the wallet for gas
has a few controls that are difficult to get to
Cheers,
Fashun Guadarrama.
About the Author: Austin-1