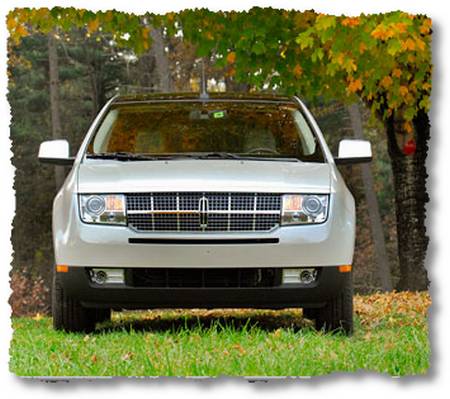 The 2007 Lincoln MKX is a sturdy choice among luxury sports utility vehicles, but it still doesn't quite rival its competitors in some very important areas. It is very much there in the movement of SUVs to being more and more car like, and almost achieves that ideal to a perfection with its chassis. It is well styled with a fantastically designed exterior and interior, and it is a set part of the luxury class. Still, it is lacking in the area of brakes and cabin looks, which leave it behind in the competition.
There are many positive qualities of the 2007 Lincoln MKX, and it is a brand new choice on this model year's market. It's Lincoln's first try at a crossover SUV. With five passenger seating and a powerful 3.5 liter V6 engine, here is what it has to offer:
drives silently and with comfort
plenty of room for passengers
looks unique with its exterior
There are a few downsides to buying the Lincoln MKX, not the least of which are that there are much better offerings in its class. Here are some more specific reasons:
not enough cargo space
weak brakes
sub standard materials used on the interior
Cheers,
Fashun Guadarrama.
About the Author: Austin-1