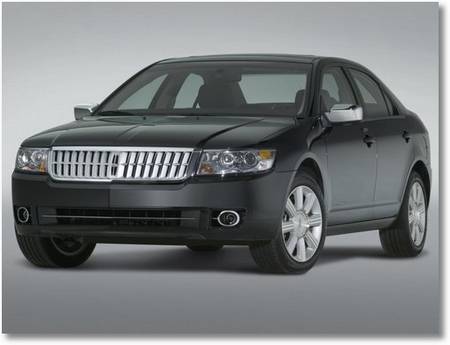 The 2007 Lincoln MKZ is a conflicted choice in the luxury class, one that exceeds its peers in come qualities but largely fails in others. It is a still an excellent and intelligent choice for a sedan on the lower end of the luxury market, but some more thought should be put into it. It's got a lot of power, with a shot of horsepower for the new model year. Still, it lags far behind its rivals when it comes to things like driving dynamics and interior, as well as total amount of class. The Lincoln MKZ is definitely on its way to the top, but it is evident that it has yet to arrive.
Some of the pros that come with the 2007 Lincoln MKZ that set it apart from other luxury sedans:
V6 engine that packs a punch
lots of features that come standard
all wheel drive possible as an option
drives comfortably
There are still some setbacks. Sure, now the engine is larger and has forty two more horsepower than before, but the Lincoln MKZ has a long way to go. Here are some of the areas in which it is lacking.
no option for electronic stability control
looks like a Lincoln, which just isn't popular anymore
Cheers,
Fashun Guadarrama.
About the Author: Austin-1