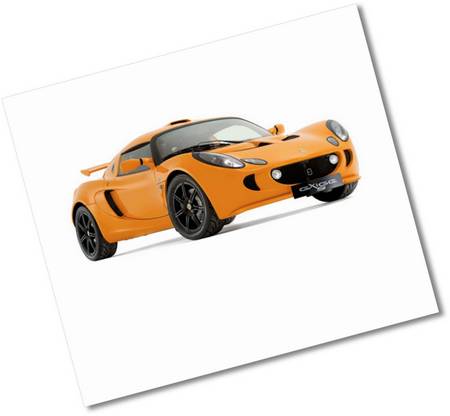 If you hold the 2007 Lotus Exige to the exigent standards that we hold other cars to, it will fail in almost every respect. It is not capable, say, of everyday use, and if you drive it back and forth to work everyday, you're probably in for some trouble. That doesn't mean it's all wrong, though. The 2007 Lotus Exige is a one trick pony, but it performs that trick so well that you'd be surprised to hear that it's not a stallion.
The Lotus Exige comes with a few changes and additions for the 2007 model year, including:
new trim level in the Exige S; very powerful, with 30 extra horsepower
Lotus Exige Cup is brought back as another trim level made just for the race track, with nine more hp
The 2007 Lotus Exige is a remarkably quick car, and for a vehicle made for the race track, it is also extremely well priced so that even enthusiasts with little extra to spend can afford it. It's chassis is incredibly light, and it is sold in low numbers, so you can be sure to stand out when you take it for a spin. Compared to other roadsters, it has good fuel efficiency, and it steers like it has nothing to lose.
The visibility is sub standard, though, and they're hard to get a hold of because not many dealers sell them, and they are few and far between. The power is generally strong, but it goes in and out.
Cheers,
Fashun Guadarrama.
About the Author: Austin-1