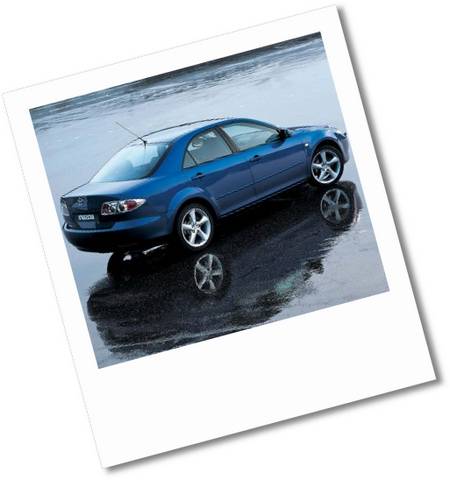 The market for family cars is full of pretty standard fare, and in the qualities of which this kind of car is usually at least competent, the 2007 Mazda 6 doesn't make the full cut. These areas, such as power and performance and, most importantly for a family car, space, especially in the back seat, don't have the same amount of quality and strength as they do among the Mazda 6's competitors. All the same, coming from a class of cars that is usually, to put it kindly, a little boring, the 2007 Mazda 6 actually has a modicum of style and is fun to drive, making it a option that should be seriously considered for somebody who wants a family car but doesn't want to compromise their enjoyment of the drive.
The good:
lots of fun and excitement
hands over its power with finesse
comes in body styles of either hatchback or wagon
smooth manual transmission
great interior and exterior design
The bad:
lack of space in the backseat
not available with electronic stability control
engine doesn't have as much power and stamina as the rivals'
The 2007 model years brings a lot of changes for the 2007 Mazda 6, mostly in the form of trim levels, which have been altered seriously or just mixed around a bit. The Sport trim level has been knocked down to the base level, and the Sport Value Edition has been added, as have the Touring and Grand Touring. The 2007 Mazda 6 adds to its attractive power by putting on some more safety features for all models, such as adding standard some antilock brakes, traction control, and side curtain airbags.
You can get the 2007 Mazda 6 as a four door sedan, hatchback, or wagon. If you get a sedan or hatchback, you choose from the i or the s, but the wagon only comes in the s trim level. These are determined by engine type.
i comes with a four cylinder engine
s comes with a V6
The i also comes with four trim levels, while the s comes with all except the sport:
Sport (sixteen inch wheels, tilt and telescope steering wheel, air conditioning, CD stereo, cruise control, keyless entry, full power accessories)
Sport VE (seventeen inch alloy wheels, power driver seat, six disc CD changer)
Touring (moonroof, leather seating, heated front seats)
Grand Touring (xenon HID fog lamps, rear spoiler, improved sound system, HomeLink)
Cheers,
Fashun Guadarrama
About the Author: Austin-1