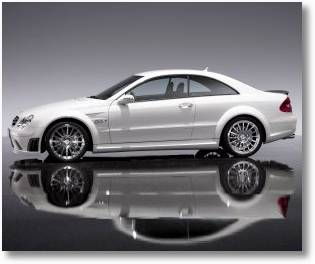 Unless you have the highest of standards that are extremely difficult to meet in any case, you will find it difficult to find anything not to like about the 2007 release of the Mercedes-Benz CLK. Although it's pricey, and that will probably be the area in which there will be the most amount of contention, it is a fantastic car, balanced and blended into a vehicle in which no specific positive thing takes over the other. Comfortable and a great performer, this Mercedes-Benz rises above its price.
There's a long list of compliments you could use to describe the 2007 Mercedes-Benz CLK, and so here are just a few to get started with on this great car:
confident, firm chassis
front seats extremely comfortable
engines full of power
power top opens and closes very quickly on the Cabriolet level
rides well and with class
There are a few downsides to getting the 2007 Mercedes-Benz CLK, although not very many, and most of them won't bother your everyday car buyer.
costs an arm and a leg
some of the plastic used in the trim is of poor quality, inexcusable on such an expensive car
some of the controls are incomprehensible
Cheers,
Fashun Guadarrama.
About the Author: Austin-1