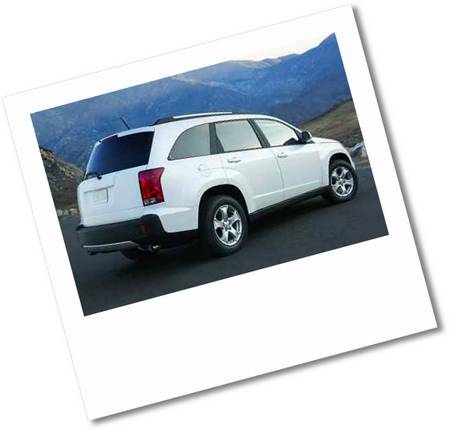 You're used to Suzuki having tiny cars. Even its name sounds small, like it should be squeaked rather than said. But this little manufacturer is proving us all wrong with the release of its 2007 XL7, which is long and wide and full of verve and power. It can carry up to seven passengers in three rows of seats, and has enough room to make even tall adults reasonably comfortable in that back row. All of the seats can be folded down to create a good amount of cargo space for any traveler, so its up to you whether you want to carry people or fishing poles and ice chests.
The XL7 comes in three levels, with prices ranging from a little over twenty thousand to just under thirty. All wheel drive is optional for each level, and and two of the levels have to option of either five or seven passenger holding.
The base model has five speed automatic transmission with manumatic shift, as well as remote entry and a tilt steering wheel. It comes with cruise control and a computer for trips, roof rails, tinted glass, silver interior, a storage compartment up top, and a six speaker sound system. The models with seven passenger seating come with under the floor storage compartment and rear AC controls.
The XL7 Luxury comes in by covering the seats in leather and heating the front ones, as well as offering options for a sunroof, a DVD player, and a remote start feature. The Limited tops it off with fog lamps, better roof rails with crossbars, aluminum bumper valances, seven speaker sound system, DVD entertainment system, and a compass. There's also an option to add a navigation system.
Safety features on all models of the XL7 include electronic stability control, an antilock brae system, standard air bags for all passengers, electronic brake distribution, and traction control with a tire pressure monitoring system.
Cheers,
Fashun Guadarrama.
About the Author: Austin-1