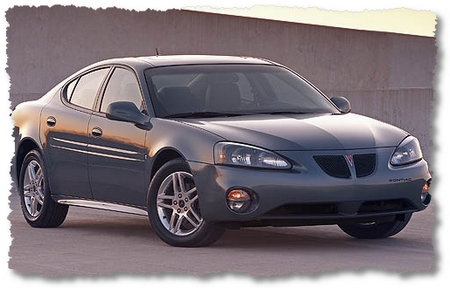 Pontiac is really lagging behind as the years move on. In the past, it was a sturdy manufacturer, offering safe, comfortable cars that many families were happy to buy for such great prices. It's true that price tags are still more amenable than most, but now that the competition is really revving up, the Pontiac brand really has nothing left to say. The 2008 Pontiac Grand Prix might be the continuation of what was once a great model and maker, but there is absolutely no convincing reason as to why someone should even such a small amount of money on this backwards car.
The Good:
powerful V8 engine
user friendly controls
lots of trunk space
drives comfortably
handles well and is balanced
The Bad:
torque steers too much on GXP trim level
loss of great V6 power
built with second class stuff
non roomy rear seat
V6 makes racket
steering unresponsive
not much space to put things in cabin
Not much has been changed for the better in the 2008 model year for the Pontiac Grand Prix, and it's easy to wonder if, instead of just taking the Grand Prix off the market, if Pontiac is just going to, year by year, strip it of any qualities that would motivate someone in need of a car to buy it. Gone is the former powerful V6 engine, which was one of the only things that kept the Grand Prix going, and alos lost is the GT trim level.
A four door sedan, the 2008 Pontiac Grand Prix keeps things simple in two trim levels: base and GXP. The base trim level comes with the following standard:
full power accessories
16 inch wheels
cruise contro
keyless entry
OnStar
CD player
Then there is the top of the line GXP, which adds:
sport tuned suspension
18 inch wheels
performance tires
heated front seats
leather upholstery
dual zone automatic climate control
There aren't very many options offered, and it is true that one of the ways in which the 2008 Pontiac Grand Prix succeeds is that it doesn't skimp on standard features. All the same, there are a couple of stand alone features in the form of a navigation system and satellite radio. Much that comes with the GXP can be added onto the base, and either trim level can get the Sun and Sound Package, which has a nine speaker sound system and a six disc CD player.
Cheers,
Fashun Guadarrama.
About the Author: Austin-1