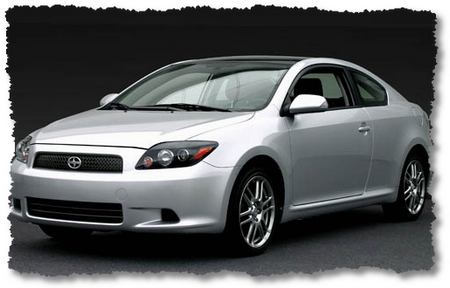 Trying to find a sports coupe at a bargain price that isn't propped up without wheels in a junk yard is near impossible these days, but the 2008 Scion tC provides buyers (and people who wish they were buyers) an option out of this desperate lack while still able to keep them on their budget. This cheery, energetic little car performs well, has the space for yourself and your friends, and a rocking sound system that can entertain you for a good long time.
The Good:
lots of standard features
practical for fun on the weekends and everyday use
plenty of space in the back seat
roomy storage space
The Bad:
doesn't get you into the driving experience
bad for tall people
The 2008 Scion tC is in its fourth model year on the market, and while it's still doing good, it might be time for some more drastic updates. This doesn't happen this year, and the only changes you will see to the tC is a little update in the design of the back and front, a new console, and some better upholstery. Joining the rest of the Scions released this year, it also has a standard auxiliary audio input jack.
A sports hatchback, the 2008 Scion tC has two trim levels: the Spec and the base. Strangely enough, the Spec is the base level, and it comes with the following standard features:
full power accessories
remote entry
reclining back seat
rear seat splits down the middle to fold
16 inch wheels
AC
Then there is the top of the line…uh…base level, which adds:
moonroof
17 inch alloy wheels
one touch power windows
cruise control
If you want optimum safety on the 2008 Scion tC, it's best to pay for the optional side airbags, which brought the tC's crash test rating with the National Highway Traffic Safety Administration from a four to a five. Other than that, the tC did great on crash tests. In the corner of safety features, it comes standard with antilock disc brakes, a driver knee airbag, and a first aid kit.
Cheers,
Fashun Guadarrama.
About the Author: Austin-1