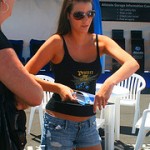 Thanks to everyone who sends me tons and tons of email questions each day, and gives me a good case of carpel tunnel syndrome :)
I got a few really good questions this week about car wax, and what I thought was the best car wax to use.
That is a great questions because there are probably a ton of really good answers to it.
Are you lazy like me…and want a great looking car with the least amount of elbow grease and expense?  Then I have an answer for you in my video below.
I made this video to help people remove scratches from their paint surface, but I also share with you the best car wax that I use on my personal vehicles and think you might want to give them a try as well.
I am cheap and lazy (as per my wife) , but my vehicles look awesome….you decide.
Please leave your POSITIVE comments below.
Blessings,
Austin Davis
Austin Davis, consumer car repair advocate. "Hi there! I love to help people solve their car repair problems and I hope my site was helpful to you today. Thank you for stopping by."