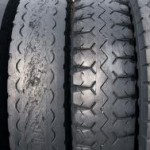 Austin, love your site thank you for taking my question.  I too live in Houston and wanted to get your opinion where should I buy tires for my car that you would recommend.
Carl T.
Hi there Carl,
Thanks for your comment and your email.  Good question.  Personally I prefer to buy my tires at a name brand national chain store.  Why?  Because I want the warranty they offer and if I am on the road out of town I want to be able to use the warranty at any major city I might be close to.
I think the brand name of the tire is just as important though too. Personally I like Michelin tires best for my vehicles and recommend them first to my customers. I think they have the longest tread life and need less frequent balancing compared to other brands.
Brands of tires I would recommend most are:
1. Michelin
2. Goodyear
3. Firestone
National chain stores in Houston I would recommend buying from are:
1. Discount Tire company
2. NTB  (National Tire and Battery)
3. Walmart
4. Costco (although not very many Costco stores in the U.S. compared to the others I listed)
What I recommend you do is compare the tires for your vehicle online at www.TireRack.com, get the model name of the tire you want and print out the price from tirerack and take it the stores I listed above and make sure they can meet or beat that price.  It works for me every time.
Hope this helps
Blessings,
Austin Davis
Austin Davis, consumer car repair advocate. "Hi there! I love to help people solve their car repair problems and I hope my site was helpful to you today. Thank you for stopping by."