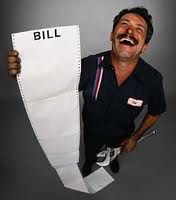 Looking to buy a new or used car? We have put together this comprehensive list to assist you in making an educated decision.
For New Car Buyers:
I personally like to get multiple new car quotes online FIRST. You WILL get lots of phone calls from hungry sales people, and you really won't get any exact figures on the phone, you you can at least show them you are a serious buyer and that you are shopping around.
Ask the salesman right up…show me your purchase invoice. Some will do it, others will not. Regardless the invoice amount you see will not take into effect the rebates and incentives the dealer gets….they won't tell you that either. The point is to see the invoice amount at a few dealers to see who is telling you the truth…or close to the truth.
My personal trick is to tell the sales person they have 1 hour to sell me a car at a price I agree upon or I will walk out and not return. This has worked well for me, as the whole process of buying a new car is a GAME to them
They know you want that car, and you will stay there for hours trying to talk yourself into buying it from them. Don't play with them, give them a time deadline and stick to it
I have walked out, only to get a call on my cell phone minutes afterwards telling me "ok, you win, come back and buy it at _______ price you want", seriously it works.
Of course my biggest "suggestion" to you is don't buy a brand new car to begin with. Once you drive that vehicle off the lot you pretty much have lost 10% of it's resale value.
Why not buy a lease trade in vehicle. One with less than 20,000 miles and still under the manufacture warranty period. The original owner took the depreciation hit, and you get a much more affordable, but still "new" vehicle. Ask the dealership about a lease trade in vehicle!
Shop For Auto Loans
If you belong to a credit union, contact them first. Credit unions tend to have some of the cheapest rates, and fastest approval process. If you do not belong to one, see if you can join a local credit union…you just might. Not only do they offer cheaper loan rates, but they usually pay more interest for checking and savings accounts as well.
Your local bank is a great source for auto loans as well, so ask them for their rates before you decide to rely on the car dealer for financing.
New car dealers are notorious for "payment packing" which is when they add in other charges and fees to the final invoice. Keep an eye on them, GAP insurance, tire pressure monitors, paint sealants etc.
Finally, always negotiate the price of the new car, not the monthly payment.
Extended Auto Warranties.
See my article extended auto warranty first. You can buy an extended warranty at the dealer OR you can buy one from an aftermarket company any time after the sale. But don't pay those high dealership prices just to get a little peace of mind! My "opinion" most warranties are not worth buying.
If you already bought new or used cars without getting an extended warranty contract, you can still purchase one as long as the vehicle is within certain mileage limits. As long as the vehicle is within the manufacturer original base warranty time period the warranty company considers the vehicle as "new". Once the base warranty period is over, the vehicle is considered "Used" by the warranty companies.
Used Car Buying.
I personaly would not buy a used car without having a vehicle history report AND have a local mechanic check the vehicle out for you before you buy it. You can sometimes call your current auto insurance agent and ask them to run the VIN number of the vehicle and see if there are any claims against it. Carfax is probably the most popular service, and many used car dealers are including them in the sale, if not ask them to run it for you for free. They just might.
Here is a check list I put together which covers a lot of common components you can check yourself or have your mechanic perform it with you. Used Car Checklist
Usually a "used car" at a dealership is going to cost you a little more than dealing with an indvidual seller, but it IS easier and might be safer buying from a dealer. They will take care of all the paperwork and title work, and you MIGHT be able to trust them to have looked the vehicle over before they sell it.
Personal Credit Report
I personally do not know my credit score, but many new car dealers will ask for a copy of it before they negotiate financing with you. In some cases they will get a copy of the report while you are at the dealership, with no charge to you. Of course they might not show you what it says. If you are in doubt I would get a copy BEFORE I had the dealer look at it, just to make sure it was accurate and up to date
If your credit score is low, you will most likely pay a higher interest rate on your auto loan. I would not agree to this unless I saw my report first hand and agreed with it.
Auto Insurance 
Why check your insurance costs?  If you are purchasing a new car or a "new" type of vehicle than you previously own (like an SUV) your insurance costs will likely go up.  This could be a deciding factor??
Austin Davis, consumer car repair advocate. "Hi there! I love to help people solve their car repair problems and I hope my site was helpful to you today. Thank you for stopping by."