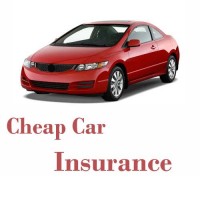 If you are like me, you are sick and tired of getting ripped off paying for things you really don't need.
I shopped around and compared auto insurance companies on and offline and I was shocked to find out how many of them were adding options to my car insurance policy that I DID NOT WANT or ask for like Road-Side Assistance – I have a cell phone and can call for help if needed, please don't charge me for this. Now if your car breaks down every 6 months, this might come in handy for you. :)
There are a TON of insurance companies out there, many of them you have probably not heard of. Don't worry to much about that part, you are aware of the big brands because they spend millions on advertising to make sure you know them as a common brand.
Now, there are a bunch of big brands like Geico which stands for "Government Employee Insurance Company", and they are a great company…no negatives about them from me. But have you ever heard of Amica, or The General, or The Hartford just to name a few top companies that don't advertise as much as the others.
The point I want to make is, shop around, and include a few smaller lesser named companies along with the big guys so you can compare apples to apples. What you should really be concerned with is:
1. How strong is the company financially…what is their rating? A, AA, AAA, A+ or is it a C?
2. How long have they been in business? 1 year, 10 or 50? I want them to be around awhile when I need them.
3. What is their online review history? Google them in quotes with review in the quotes "Amica car insurance Review"
4. What is their Better Business Bureau score?
5. Do they offer discounts, and for what? Just about all of them do, so ask them to explain in detail.
6. Can you pay in advance and get a discount? Pay online? Automatic bank draft payments…with a fee or not?
7. Will they send you a written quote with coverage explanations and exemptions so you can compare others?
8. How do you file a claim? Online? Phone? In person? Average turn around time?
OK, I think you get the point by now. If you don't ask these questions you will probably be disappointed when you make a claim and find out the hard way you were not covered, or not covered enough. sigh
Now, once you have narrowed down your list of companies and have received your quotes do this next…don't skip it.
Talk to your auto repair shop, the body shop that will be doing the repairs on your vehicle after an accident. If you DON'T already have a shop picked out, do it NOW, you will have too much on your mind to make a good decision on where the vehicle should go after the accident.
So, go visit that shop and ask the manager/owner which insurance companies (on and off your list) they like working with the best. You want an insurance company that works well with that shop. I would be concerned with the following:
1. Does the adjuster come to this shop, or can they submit the claim over the phone or internet (much faster)
2. Does the insurance company pay the shop, or do you have to wait on a check to arrive in the mail?
3, How long has the shop been working with this insurance company? Are they a "preferred shop" for them?
4. Warranty period? What is it, and does the insurance company honor the repairs for that time?
5. Rental cars – can you get a rental car from the repair shop, will they pick you up and drop you off? Will they bill your insurance company directly or you do you have to get reimbursed?
6. Would the shop recommend the insurance company to you or a friend? Why, why not?
The auto body repair shop is a GREAT resource to use before you buy car insurance, so use them!
You can even get Pay As You Go insurance now, what a cool concept that might work well for people who just drive short distances like to work or school and back, or grandma who drives to the store once a week…or month :)
I made this short video with more car insurance information that should be helpful to you, so watch :)
I want to give you my popular ebook "What Your Mechanic Doesn't Want You To Know" As a free gift to you just for visiting my page today.  Everyone should read it, it WILL help you save a ton of money on car expenses over the years.  Download it from this link
Blessings,
Austin Davis
Austin Davis, consumer car repair advocate. "Hi there! I love to help people solve their car repair problems and I hope my site was helpful to you today. Thank you for stopping by."