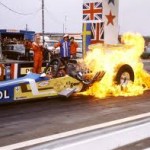 I have an older Ford F150 and was told that I probably have a cracked cylinder head causing my overheating and coolant leak. I am not willing to spend the $1000 they want to repair it so I was hoping you had another option.
Danny
Hey there Danny!
I think I do have the perfect option for you to try. I made a short video talking about a product called K&W Block Sealer, please watch it below. I have used this product in my shop on literally 100's of customer vehicles with great success. My suggestion is to use the product as I describe on the video, not the instructions on the can.
If you have used this product and want to comment please do so below. All questions will be answered in the comments as well.
If you found this information helpful, please share it with your Facebook and Twitter friends.
Blessings,
Austin C. Davis
Austin Davis, consumer car repair advocate. "Hi there! I love to help people solve their car repair problems and I hope my site was helpful to you today. Thank you for stopping by."