: My Buick Lesabre with a 3.8 engine, it will start and die start and die. If I hold the ignition key in the run position it seems to continue to run….or so it seems to anyway. I have already replaced the fuel pump, and the computer. Got any suggestions?
Randall
Hey Randall,
You should have a MAF Sensor (Mass Air Flow Sensor) on your vehicle. I would unplug the electrical connector to it and try restarting the engine with it unplugged. If it will start and run a while you need replace the MAF sensor. You can buy an inexpensive rebuilt unit from your local auto parts store, rather than a more expensive brand new unit. I have had great success with the rebuilt ones.
Here is a picture of a typical General motors MAF sensor.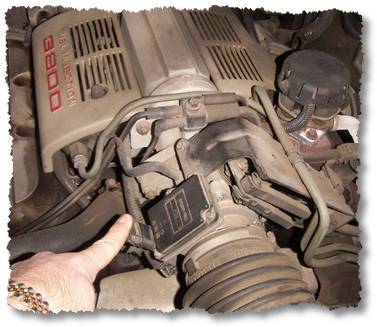 Blessings,
Austin C. Davis
Austin Davis, consumer car repair advocate. "Hi there! I love to help people solve their car repair problems and I hope my site was helpful to you today. Thank you for stopping by."