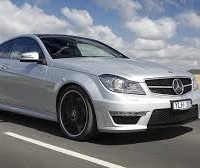 Buying a new car is a big purchase, probably the second biggest one people make besides their home. Before you head out to the dealership and plunk down your hard earned cash, you might want to consider these suggestions
How are you going to use this new vehicle? My wife has a mini van, which is fine for our family of kiddo's but not to classy pulling up to a nice restaurant or going out with the guys for a night on the town.
Do you need a 7 seater mini van, or captains chairs or a bench seat? Do you want TV screens installed? Do you need to pull a trailer sometimes?
Do you need a truck, like I do personally? I have to haul stuff around the house and love to go 4 wheelering in the dirt, so I need a truck.
What kind of truck do you need? A pretty one? A rough one? Do you plan to go off road and might want the 4X4 option? I have a 4 door truck, and lot it. I can pick up the wife and kids and there is still plenty of room in the cab for the dog plus what I can carry in the bed. It also just looks "Cool" to me.
Do you need a big engine? V8, V6, Diesel?
I personally like the smaller V8 gasoline engines. They still have plenty of power for everyday stuff plus they are a little more fuel efficient than the large V8. I stay away from diesel engines, because they require a spesialized mechanic and the cost of diesel is more for fuel and the initial vehicle purchase than gas.
What about a sedan? Do you plan on having more than 2 people? A 2 door vehicle is a pain when you want to pick up some friends at the airport. A 4 door vehicle is more practical for everyday use, not as sporty but you might find those extra back seats sure come in handy.
What about a Hybrid? Love the idea, but is it cost effective at initial purchase? Do you drive a lot, and will the battery power benefit you? Some Hybrids use battery at slow speeds and in town driving and not on the freeway? If you put a lot of highway miles on your vehicle you might not get much out of this option.
What about an SUV? Love them, but they can be difficult to park in small parking lots and they are not very fuel efficient. if you live up North in snowy climates this might be better option than a truck that will fill the bed with snow.
SUV's are in high demand so reselling it will be no problem, same thing for trucks…everyone wants a used truck.
Color choices: In warmer climates a light color exterior will stay a little cooler than say black, but I love black so I deal with it. Silver is the easiest color to keep clean, or keep the impression of clean! White and black are the worst, and tan, silver, and brown hide dirt quite well.
Interior options: Do you need the heated seats? I live in Texas, so no, I will not be using it much thank you. Leather seats can be hotter in the summer months and colder in winter months. Do you listen to a lot of music? Then a satellite system might be ok for you, I personally get by with free radio service and lots of my favorite music on my Iphone and Ipod via Bluetooth connection
Insurance rates: Take into consideration the insurance rates before you go out to find a car. That Honda may be a lot cheaper to insure than the Ferrari which caught your eye last week. Talk with your insurance agent to find out what is considered a sports car, which usually raises your premiums.
If you already know what vehicle you are looking for an want the quickest way to find it, consider using a quick and free locating service to have dealers come to you with ONLY the vehicle you are looking for.
Austin Davis
Austin Davis, consumer car repair advocate. "Hi there! I love to help people solve their car repair problems and I hope my site was helpful to you today. Thank you for stopping by."