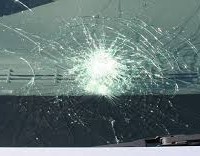 Reader Question:
A while back you mentioned a place that offered free online auto glass quotes for all types of auto glass and replacement windshields. What is that place again?
Ellen,
Dallas, TX
Hey there Ellen,
You must be one of my newsletter members….thanks for reading and remembering. The site I mentioned awhile back was Glass.net. I really like this concept of shopping for auto glass online. Just takes a few seconds to fill in the form (no personal data is needed for the quote) and you will be given a list of glass installers in your area AND their price quotes.
You can pick the one you want to install the glass or windshield and they will contact you for installation times. In most cases mobile installation is available…and sometimes free of charge.
There are a number of other auto glass installers too, like Safelite which will come to your house or work place and install the items for you there. They also work directly with your insurance company (if you have glass coverage) and will bill them directly and collect the deductible from you.
If you have a small chip in the windshield, they will repair that now before it grows in length and will require windshield replacement. Many people have insurance coverage for this as well.
If you are replacing the current windshield I would ask these questions:
1. Is the replacement glass the same as the original OEM glass specs?
2. Do you bill my insurance company directly?
3. Does the replacement glass have the same Shading at the top to prevent sun glare? A windshield with out that shaded area is very painful on the eyes…but its a cheaper glass to install.
4. What is your warranty period and what does it cover?
5. Do you bring a vacuum to clean up your mess?
6. How long after the installation before I can drive the vehicle?
Here is a video showing you how to repair a chip yourself…but I would probably get an expert to do it and bill my insurance company.
Blessings,
Austin Davis
The Honest Mechanic
Austin Davis, consumer car repair advocate. "Hi there! I love to help people solve their car repair problems and I hope my site was helpful to you today. Thank you for stopping by."