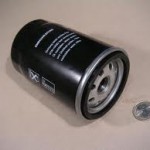 My mechanic estimates $600 to repair valve cover gaskets–he thinks the smoke and oil smell coming from engine for past few months is due to slow oil leak. He has to do a free diagnostic, but that's his price if he's right about what's needed.
We are original owners of an older Pathfinder SE V6 car has only 120,000 miles. Just replaced another set of PathFinder tires for a cool $750. Body starting to rust, plastic molding over rear wheel fell off due to rusting (would take weeks and cost thousands to replace the rear body panels).
We are on a budget, thinking another $600 into the Pathfinder is peanuts compared to buying even a certified used car. But yet..Should I also have mechanic do a valve adjustment… is $600 a fair price….and does it generally "pay" to keep these cars…we are empty nesters in the Northeast, NYC metro area, use the SUV for local driving, taking dog to dog walk, like cargo area versatility… we have a FWD sedan as well.
Hey there!
Great question.  You are correct in your thinking, "how much money do we keep spending on this older vehicle".  I normally tell my clients when you start to see me on a regular basis for repairs its time to start thinking of anther vehicle.  You are also correct in thinking, $600  really does not go far at all with buying a new or newer vehicle.
I like the Pathfinder in general, and they seem to hold up very well.  If you like this vehicle, and its paid for and you don't see any other issues (other than possible salt damage to the body) then I would probably hang on a little longer.  If this is a V6 engine, the $600 is about right, its a big job to replace those gaskets.
Before I spend the money, I would probably ask the mechanic to do a "used car checkout". Remove the wheels, inspect the brakes and undercarriage etc. etc. and make sure there is nothing else coming up soon that will cost a lot of money.  If all clear, replace the gaskets. If you see $1,000 in other maintenance, I would think hard about trading this one in and buy a 2 year old lease trade in vehicle that is still under factory warranty and put that $1,600 as a down payment.  $600 for gaskets + $1,000 for other repairs + the resale price of the vehicle.
My used car check out list might be helpful to you, and your mechanic.  Also handy for when you buy a used vehicle.
http://www.trustmymechanic.com/usedcarlist.html
The resale value on your vehicle is pretty low, so it will not take too many other needed repairs to put you in the red
http://newyork.craigslist.org/search/cta?zoomToPosting=&catAbb=cta&query=1998+nissan+pathfinder&minAsk=&maxAsk=&autoMinYear=&autoMaxYear=&autoMakeModel=&excats=
Here is a short video showing how much labor time is needed to replace the valve cover gaskets.

Hope that helps
Blessings,
Austin Davis
Austin Davis, consumer car repair advocate. "Hi there! I love to help people solve their car repair problems and I hope my site was helpful to you today. Thank you for stopping by."