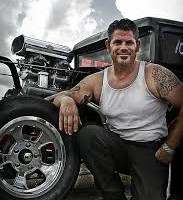 Should I tell my auto mechanic to keep all of my old parts so I know that the parts actually got replaced on my car?
Thank you,
John L.
Dear John,
I am sure you have all heard about asking your car mechanic to give you the old parts that were replaced while working on your car..right?
About two years ago I played a joke on a customer who asked me to keep her old parts. She asked me to save the old parts–BEFORE we did any work, man nothing irks me more than a new customer who asks to have the old parts AFTER we have done the work.
Digging around in trash cans is NOT the best thing to have me remember you for. Anyway, back to my story. I gave this customer an air conditioning compressor and told her it was her old water pump that we replaced, and she believed me. Yes, I did tell her I was just testing her to see if she knew what it was she was looking at. I think some people just set themselves up for being taken advantage of.
Here is something I think is much more beneficial to you as a customer and to the shop doing the work. Ask your mechanic to use brand name or dealer parts whenever there is a "critical component" being replaced. Critical component? Think of it as something that will leave you stranded or could compromise safety.
Some critical components would be: water pumps, alternators, starters, fuel pumps, etc….
Some non-critical items would be: air filters, spark plugs, fluids, brake pads, etc.
Ask your mechanic to use his best judgment when determining critical items. You will probably pay more for these parts now, but in the long run you will be glad you did. Case in point. Last month a good friend of mine had the fuel pump in his Chevy Tahoe go out while he was visiting here in the Houston area. He had this fuel pump replaced 15 months prior at his usual repair shop, and he had requested that they use the dealer replacement pump.
Although his mechanic offers a 12-month free replacement warranty policy, he was not only over the time limit, but also hundreds of miles away from home. He called me and asked to have his vehicle towed to my shop for repair. He showed me the invoice from his mechanic and the brand name of the pump he had told them to write on the invoice (very smart)!
I have a wonderful relationship with my part supplier, and I knew that my vendor would honor the manufacture warranty for my friend. We put the old defect pump in the new box and sent it off for credit.
So you are saying to yourself…ya Austin sounds great so what! Well the punch line to the story is the pump has a retail price of $497 just for the part! I billed him for the tow charge and labor only. I would have done this for anyone not just a friend of mine, this is a great way to win over a new customer, and I still made money!!!
BUT, I would not have done it if hismechanic had replaced the pump with a cheaper product that I don't have a good working relationship with the local vendor for. Some auto parts areregion or area specific, and might not be available in all cities. Some parts are store specific and can only be returned at a particular franchise.
So the small added cost of the nationally known name brand pump saved my friend lots of money in the long run. Ask your mechanic to write the name brand of the parts being replaced on your repair invoice. Also, it would be a good idea to ask if the part carries a longer warranty than your mechanic normally honors. He definitely won't want to divulge this info unless you ask…I would ask nicely too.
Please let him know the reason why you inquire about this is because of the above scenario. I can think of two manufactures that will give lifetime part replacement, so all you pay your mechanic is the labor if the part breaks. Hey, it's the little things that add up!
Of course car mechanics STILL try to pull the wool over the eyes of their customers, so beware.
Austin Davis,
The honest Mechanic
Austin Davis, consumer car repair advocate. "Hi there! I love to help people solve their car repair problems and I hope my site was helpful to you today. Thank you for stopping by."