This is from an actual reader….I just had to post it AND his picture he emailed me.
Dear Mr Austin,
Being a new owner of a pre-loved Volo 940, I was almost at a lost when I
peered at the immense auto engine I would have to deal in the future.
Rest assured, Volvo owners of the rear-drive family insist that this
machine would pose no problems at all with a little enthusiastic fidelity.
A new found toy for me has made me dig up anything and almost everything
related to cars. I was actually directed to you wonderful web-site on when
I posed my on-line friend on a question on auto-transmission.
You are really right when you've mentioned that most mechanics are indeed
profit minded, but over here, most mechanics are even worst that those in
the states (according to a Malaysian friend who now resides there). Over
here, they'd sell their mothers given the right profit..!
An experience recently : My dad's Volvo 740 was encountering severe
juddering when engaging the 5th overdrive and will also start jumping back
to 3rd gear and sometime switching to 5th again. We went to our 'trusty'
workshop and the chap started rambling about the "o" ring sealant in the
gearbox.. Well, he's the expert right..? After 6 hours and US$120 (which is
1/3 of a clerk's monthly pay here) later, we took it for a test drive and
all was well for about 6 minutes when the problem started up – again.
Back at the workshop, another suspected it was the over-drive solenoid and
proceed to get out the tools for a change. That does it…! I told him a
FAT lie that I had to get back home due to some 'unforseen' circumstance.
I went back to another friend's shop dealing in air-con installation and
audio wiring. He scratched his head and said "do you have time for
tea-break and a cup of coffee..?" He had suspected the over-drive relay..
Seems re-assuring….but after 80 minutes, he found out that the wires at
the over-drive switch at the gear stick-shift had gotten loose.
It wascrimped, taped and we were 'fined' US$3.10 for his 'hassle'…! The next day, I bought a dozen pork rolls for him and his co-workers.
I would like to thank you for allowing me to downoad a copy of the Motor
Oil Bible. I believe very much that this could further improve the
performance of both cars.
The world should have more generous people like you, i'm sure there'd be
fewer wars…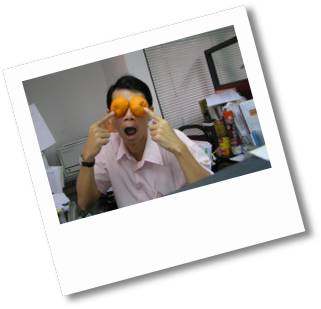 Best Regards
W.T.Wong
Austin Davis, consumer car repair advocate. "Hi there! I love to help people solve their car repair problems and I hope my site was helpful to you today. Thank you for stopping by."