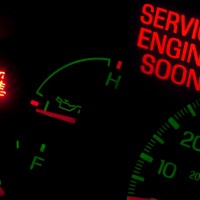 I got a great question the other day and watched to share it with you and my video reply that I made. This person bought a used car and asked me if there was a way they can tell if it had ever had a tune up before. Great question, so take a minute now and watch my video reply.
What I failed to mention in the video is "when to change the spark plugs in your car". That can depend on the type of spark plugs your vehicle is using. Most newer (2002+) vehicles use platinum tipped spark plugs which can easily last 100,000 miles before needing to be changed. Now, should you wait that long?
If you are experiencing a drop in fuel mileage, rough idle or lack of engine performance then you might want to change the spark plugs earlier. The 100,000 miles is just the maximum life of a platinum tipped spark plug, does not mean you should not need to replace them earlier.
If your vehicle is using spark plug WIRES, those wires usually wear out about 60,000 – 70,000 miles and cause an engine missfire usually under heavy acceleration or pulling a trailer. I would recommend you change the wires AND the spark plugs at the same time.
Hope this was helpful to you, if so please share it with your friends using the Social Media buttons on this page. Feel free to comment or send me a question using the comment feature below. I reply to all comments!
Blessings,
Austin Davis
Austin Davis, consumer car repair advocate. "Hi there! I love to help people solve their car repair problems and I hope my site was helpful to you today. Thank you for stopping by."